Event Center
Events & Tours Department | skyline. Group © 2020
Event Summary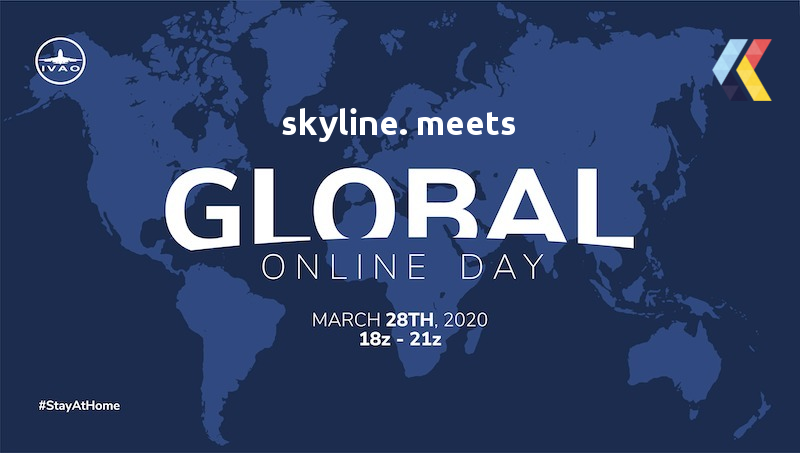 Event Title:
#StayAtHome
Begin:
28.03.2020 17:00z
Until:
04.04.2020 23:59z
Allowed Aircrafts:
A319
A320
A321
A333
A359
B738
B77L
B789
DH8D

Arrival Airport(s):
EDDH
EDDM
EDDL

Description:

Hey Pilots!

In order to slow down the spread of COVID-19, we would like to #StayAtHome with you and fly around the world for a whole week.

Fly our passengers safely back to our hubs Hamburg, Munich and Dusseldorf - maybe combined with the #StayAtHome - Global Online Day, organized by our official parter IVAO on Saturday Evening!

Further information: http://forum.ivao.aero/index.php?topic=342634.0

Just choose a regular scheduled skyline. flight at the right day and Sign Up thereafter for the desired route.

We wish you all the best for the next few weeks.

Stay healthy!

Your skyline. staff

When you have completed at least 1 flight for this event, the #StayHomeAward will be credited to your profile!
Event Flights
Flights can be booked here by our pilots AFTER having signed up for the event!
No Flights available for booking!
Attending Pilots
| | | | | |
| --- | --- | --- | --- | --- |
| DSG237 | Steve Lorenz | EDDM | 17:00 | EDDM |
| DSG017 | Sebastian Dietrich | EDXW | 17:00 | EDDL |
| DSG455 | Lucas Rudolph | LOWI | 17:00 | EDDH |
| DSG253 | Phillip Lange | LOWI | 17:00 | EDDH |
| DSG326 | Niklas Hundertmark | EDDS | 17:00 | EDDH |
| DSG325 | Max Dietrich | LOWI | 17:00 | EDDH |
| DSG216 | Christopher Krauss | EDDS | 17:00 | EDDL |